BMW in der Formel 1
A contemporary 3-litre V10 Formula 1 engine produces more than 800bhp at up to 18,000rpm. Fuel consumption for F1 cars is around 60 litres per 100km, nearly eight times as much as a standard road car. Carbon brakes, used universally by F1 teams, have to withstand temperatures of close to 700 degrees centigrade. So that's why they can glow red hot. F1 tyres are made to work at an optimum temperature of 100 degrees centigrade, with electric blankets used to bring them up to temperature. Temperatures in the cockpit are steep too, with 50 degrees the norm, which is why drivers lose up to 3kg in body weight during a grand prix. To keep engine temperatures in check if a race is stopped and cars are left sitting on the grid, teams place dry ice in the radiators. Rollbars are made to withstand a weight of 7.75kN. An unpainted monocoque weighs around 50kg, lighter than the most jockey-like driver. The range of driver weights in 1999 was from 58.5kg (Luca Badoer) to 82.5kg (Alexander Wurz). One of the most expensive parts on a Formula 1 car is the steering wheel, costing around £50,000 because of all the electrical componentry. A car's micro-computer generates thousands of messages per second, which are stored in the car's black box as well as being sent to the pits via telemetry. Teams can transmit their telemetry data from the track to their team headquarters even while the cars are lapping the track. Each car is made up of more than 4000 parts, which is why the mechanics always look so exhausted after a rebuild... Drivers only have to turn their steering wheel half a turn to go from lock to lock.
Even at moments of stress during a grand prix, drivers' heartbeats will rise only to 150 beats per minute, much the same as most people experience when driving to the shops. Neck muscles need to be strong, as drivers endure g-force under acceleration, braking and especially around corners. Each team flies around 16,000kg of equipment, in addition to the cars, to those races outside Europe. The teams travel around 100,000 miles every year. That's the equivalent of four times around the equator. More than 300,000 square metres of grass have to be mown before every Austrian GP at the A1-Ring. Six kilometres of fence are erected at the A1-Ring to keep the drivers in and the fans out... Andrea de Cesaris has started the most grands prix without a win, with 208 starts spread between 10 teams. BMW holds the record for the most powerful Formula 1 engine, with the turbocharged engines used by Benetton in 1986 pushing out close on 1100bhp for qualifying. Circuits use a different mix of ingredients for their track surface to those used on motorways, with rough-edged granulates used in order to ensure a smoother surface. The aerodynamic downforce generated by a contemporary F1 car at 140mph is enough to allow it to drive upside down on the ceiling. Semi-automatic gearboxes enable drivers to change gear in less than 0.02s, which is five times faster than a manual gearchange. On average, nearly 600 journalists attend each round of the FIA Foemula 1 World Championship for television, radio, newspapers and magazines. The mechanics can change all four wheels in around five seconds, a gearbox in half an hour and an engine in 45 minutes.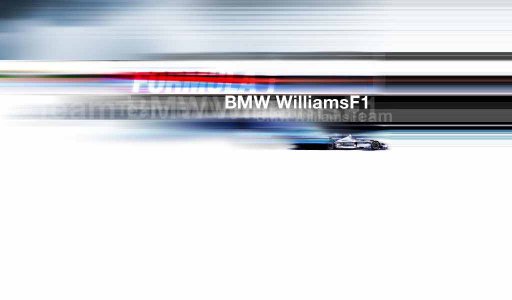 Silverstone becomes the busiest airport in the world during the British GP, with nearly 400 landings or take-offs per hour at its heliport. Hospitality-mania means that over 250,000 square feet (23,500 square metres) is covered with marquees at the British GP. Formula One Television moves 200 tons of gear with it to every grand prix, filling two Boeing 747s for the fly-aways or 16 trucks. Formula One Television's production facility takes four days to erect, with 36km of cabling to be installed, and two days to disassemble. A driver's helmet weighs around 1.5kg and costs around £1500 when complete with intercom radio and customised livery. Race overalls are made to a standard that guarantees the driver should escape without burns after up to 12 seconds in 700 degree heat. Although 13 drivers have won more than one Formula 1 World Championship, only seven have won back-to-back titles. The most grands pix won in succession are the nine won by Alberto Ascari between 1952 and 1953. The most gands prix started by one driver is 256, a record held by Riccardo Patrese for a career that ran from 1977 to 1993. Alain Prost holds the record for the most grand prix wins: 51.
The youngest driver to compete in a grand prix was Mike Thackwell, who was 19 years five months 29 days when he raced in the 1980 Canadian GP. The oldest driver ever to compete in a Grand Prix was Louis Chiron, who was 55 years nine months and 19 days old when he raced in the 1955 Monaco GP. The largest winning margin was two laps, achieved by Jackie Stewart in the 1969 Spanish GP. Damon Hill won the 1995 Australian GP by two laps, but the lap there was shorter. The smallest winning margin was Peter Gethin's victory by 0.01 second in the 1971 Italian GP. All circuits that host a grand prix have to have had their layout approved by the FIA Circuit and Safety Commission. The grand prix timetable remains identical wherever it's held, with the race always starting at 14.00 local time. The Monaco Grand Prix is the one exception, with the Friday programme of free practice being held on Thursday. False starts are detected by electronic sensors focused on each grid position, with their signal transmitted to the control tower. Testing is not allowed on any circuit used in the championship except for Barcelona, Magny-Cours, Monza and Silverstone or on a circuit that has not been approved for Formula 1. Current regulations limit the World Championship entry to 12 teams, all of which must enter two cars. Teams must turn out at all the grands prix, and failure to do so leads to a fine of several hundred thousand dollars. Teams keep the same numbers on their car all year, these based on the team's ranking in the previous year's Constructors' Cup. The only exception to this is that the World Champion will carry number one, even if he has changed team for the following season. The pit garages allocated to the teams also run according to the positions in the previous year's Constructors' Cup
teilweise aus: "www.bmw-formel1.de"