BMW e46 Cabrio CSC III 3 Bass System Bassbox Skisack
BMW e46 Cabrio CSC III 3 Bass System Bassbox Skisack
zum eBay Artikel:
Link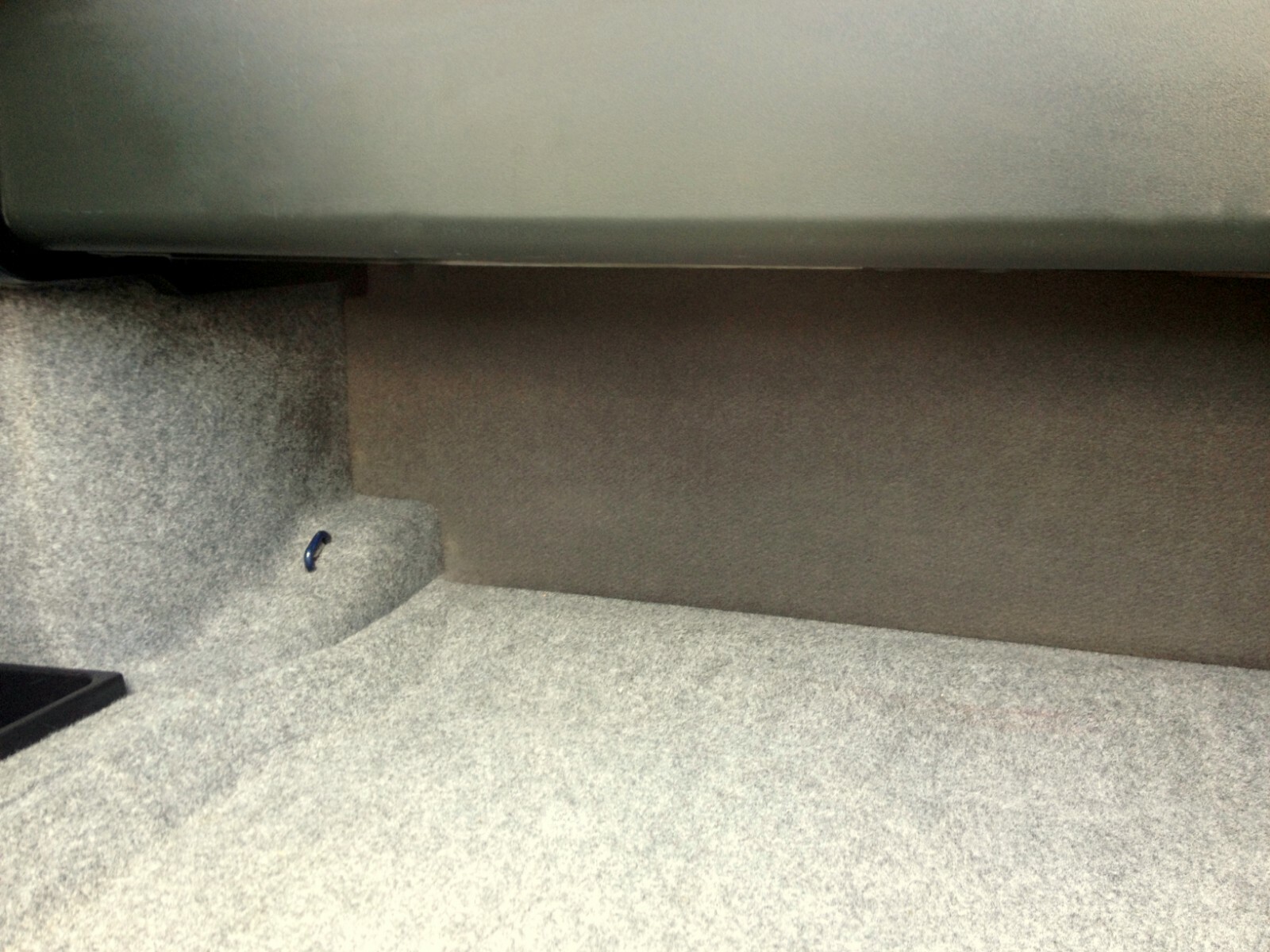 Bitte senden Sie mir nach dem kauf Ihre Emailadresse für die PDF Einbauanleitung zu!!! Das neue BMW e46 CSC III Schauen Sie sich den PromoClip an und überzeugen Sie sich selbst! Schließen Sie bitte vorher Ihre Heimanlage oder den Subwoofer an Ihren PC an.Das CSC III erreicht noch weit mehr Tiefdruck / Bass als das e36 CSC II im Clip. VorwortHallo liebe Cabrio Freunde und die die es noch werden wollenHerzlich willkommen zurAuktion Wir bieten euch hier die Möglichkeit das neue BMW e46 Convertible CSC III zu ersteigern. CSC III System für das e46 Cabrio Das neue System wurde so konzipiert, dass es absolut vibrationsarm ist.Die wohl feinste Art, Pilot und Passagiere in der Fahrgastzelle mit massivem Tiefdruck zu versorgen!Das Bassmonster ist absolut perfekt abgestimmt aufTiefen... klaren... sauberen...Bass...und das meine Damen und Herren kompakt verpackt ohne erwähnenswerten Platzverlust ca13cm tief! Genau dieses System können Sie jetztfür nur kurze Zeitzu einenunschlagbaren$$$$$$$$$ Preis erwerben.
DAS NEUE MODELL e46 CSC IIImit Das System wird wie auf den Fotos abgebildet verkauft. Der Kleine Kasten ist von hause aus mit schwarzem Leder bezogen. Andere Farben können gegen Aufpreis von 10,-€ geordert werden. Dieses muss aber vorab abgesprochen werden!****Der 10" 25cm Subwoofer, ist nicht Bestandteil in dieser Auktion!Es wird die Basskiste verkauft!!!****Sie erhalten nach dem Kauf eine detaillierte Anleitung, die für die Demontage des Skisacks so wie für den Einbau des Systems notwendig ist.Bitte senden Sie uns hierfür nach dem kauf Ihre Emailadresse für die PDF EinbauanleitungWie das System entstandEs ist warm... die Sonne scheint... und endlich können wir wieder mit offenem Dach fahren.Besonders nach der langen Winterpause ist es immer wieder ein einmaliges Gefühl, endlich offen zu fahren!Man legt die tolle neue CD ein die gerade gekauft wurde, dreht die Musik auf und schon sind die Frühlingsgefühle im Keller...Sie fragen sich warum? Sie haben kein Cabrio oder? Alle Cabrio Fahrer wissen wovon ich rede...Sobald man mit offenen Dach fährt, kommt kein gescheiter Sound mehr im Innenraum an.Man hört mehr Wind als alles andere! So konnte das nicht weitergehen, ich musste eine Lösung finden...Bevor ich mir mein erstes Cabrio kaufte, hatte ich natürlich schon reichlich andere Fahrzeuge.Und glauben Sie mir meine Damen und Herren, mir ist es zuvor immer dank diversen Arbeitsstunden und reichlich Talern gelungen,ein gescheites Soundsystem zu verbauen.Doch beim Cabrio war alles anders.Der Kofferraum ist ziemlich klein und lässt kaum Raum für Experimente.Ich habe wirklich nichts ausgelassen!Ob FreeAir System, Bassrolle oder... absolute Fehlanzeige!Im Gegenteil, Sie verlieren den geringen Stauraum im Kofferraum und das einzige was rockte war das Kennzeichen... Um eine konstruktive Lösung zu finden,Das Resultat finden Sie hier, dass brandneue CSC III für das e46 Cabrio von BMW. Das ResultatIch garantiere Ihnen ein neues Subwoofersystem der Luxusklasse.Dank der zahlreichen innovativen Veränderungen die am neuem System durchgeführt wurden,ist das System jetzt noch viel vibrationsärmer und verhindert nun das verschütten der Bässe selbst im Spitzen.- Maximalbereich!Das e46 CSC III befördert den Bass zu einer hintergründig treibenden Kraft im Gefüge eines avancierten Car-HiFi Setups!Das System überzeugt durch treibende Bässe die direkt in die Fahrgastzelle geleitet werden!Das System erfüllt höchste Qualitätsansprüche. Für die Fertigung wurden nur hochwertige Materialien verwendet.Das System benötigt nur ca 13cm tiefe im Kofferraum, der restliche Kofferraum bleibt voll nutzbar. Was das e46 CSC III so besonders macht - das System ist 100% Made in Germany - innovativ modifiziertes System - extrem robuster Gehäuseaufbau - noch druckvoller und sauberer bis in höchste Schalldrucklagen - System ist bereits vormontiert - System benötigt nur ca.
13cm Tiefe im Kofferraum - bildliche und Farbliche Abweichungen sind möglich Material - MDF E1 nach DIN EN 622-5 der Europäischen Formaldehydverordnung - extra harte Faserplatte (HFE) - schwarzes Kunstleder - Resonanzdämpfender Teppich - wird mit hochwertigen einfach Schraubterminal versendet Überzeugen Sie sich selbst Hearty welcome everybody together, I have the honour …Nicely you to you just here and simply sometimes in such a way which have taken time to look at the unbeatable HiFi system to you. THANK YOU Paid attention!!!Now there are sometimes so properly what for the ears and optics my brothers and sisters!!!I would have at disposal here still thus a small, really quite insignificant, HiFi Subwoofer box system.It looks quite harmless, but bring the ultimate bass> promised!Do you already have?No, do not believe I!!!Since this system mine love is only, a special manufacture for all BMW e46 convertible!Nearly all the same which rebuilding you have carried out before which fits part and fits & fits! Indeed, should have carried out her no rebuilding in the ski bag, because you need this place to insert - is really important! If only of the CD changers or the output stage are there, no subject simply dismantle and later again as had mount or optically better place. There are tips in addition in the detailed and very easy installation instructions, including photo they are provided of course! I had inserted the HiFi system in 30min. If you make it quicker, it lets know me. Maybe it is worth then a Guinness book entry!By the way, the Subwoofer box system is so dispatched as it is to be seen on the photos. (Without Pioneer Sub.)- - With it I mean, no IKEA search me sometimes for system!!!Very user-friendly, also for among us, with two left hands.So everything no problem, only if you have already carried out experiments in the ski bag, with it I mean explicitly: The original ski bag realisation have changed whether saw by machine, or different-disposed dimension changes, unfortunately, I cannot help you any more and must advise you against this system on account of squalid optics!I want to be honest, I already had to achieve some vehicles and I have always succeeded under influence of various working hours and money, a flawless HiFi sound.However, then … then he came, the treasure, my E36 convertible (in winter cultivated in summer moved)! Yes, even today, some model rows later, he remains the classic badly there who moves with or without tuning, over and over again looks at him.Only unfortunately, is the Work-sided obstructed HiFi system, not really well and as soon as one is on the move topless, the sound is lost! I have tried out various sound systems, have dismantled ski bag and have placed the sound system in the boot - absolute dead loss. No way, no reasonable sound - on the contrary, I had no more place in the boot the sign incl. boot lid vibrated extremely and nothing came, in any case, nothing clever in the interior! The interior, the interior … Dead loss, remains absolutely elbowroom for some HiFi experiments - however, these lead without optical changes, not really to the success! - However, optical changes mine love, bring various working hours and costs with themselves. Besides they decrease under circumstances, the market value of the vehicle and this often, not only slightly!!! A disaster, I urgently had to find a solution, because the summer stood already before the door.I contacted my HiFi specialists and master carpenters who discussed me at that time always well.The result is unique, a truthful sound experience of the super class and for an unbeatable price! The basses are so extreme and really more than enough, no vibrations in the sign etc.! Of course there remains leave you how much bass you need - because the bass remains individually adjustable of course about the output stage and radio. The sound is escorted there where he also belongs!A sharp HiFi system of the super class!!! The system is completely condensed after the installation, so that the sound qualities are still much more intensive! By the way, I use for my system, are to more than 2 years, Pioneer Subwoofer TS-W257D4 (double swinging reel).The part is favourable and brings for this price a really HiFi to sound. There remains leave of course you which Subwoofer you use for this system! Details:The Subwoofer - HiFi system closed, needs only approx.
10-cm depth in the boot, the rest remains fully usable!The processing occurred extremely exactly and only high-quality materials were used, these are: - MDF - hardboard- Imitation leather black- High-quality VEHICLE carpet 4 mm- Connection terminal with brass connection clips- For the volume enlargement was used high-quality high ball polyester fleece- Special glue + screws + special thick mass- Subwoofer adhesive tape on both sides see photo Assembly:For the assembly no changes in the vehicle must be carried out, only the work-sided ski bag must be removed (with 4screws fastened). The ski bag can be used after the dismantling of the box, again easily! Absolutely no rebuilding inevitably!!!The system was submitted of course a sound check!!!See photos of the boot in the obstructed state. The recess on the right below (big box), serve for the cable realisation for e.g. CD changer, output stage, Navi... Scope of supply:Only the Subwoofer box, the Pioneer Subwoofer does not belong to the scope of supply!!!- Gilt Subwoofer box 2 parts front part and back- High-quality 2 canals connection terminal- For necessary volume enlargement high ball polyester fleece was used- Subwoofer box is as dispatched as photos are illustrated (no package IKEA) 2parts connect ready- Installation instructions with photos easily- Insured big package ESTEEM IMPORTANTLY!!! The HiFi Subwoofer system is sold as illustrated (without Pioneer Subwoofer) see scope of supply. Besides it was ordered in the box for the volume enlargement, a high-quality high ball polyester fleece used this of excellent absorption qualities. Consisting of a mixture of polyester fibers - It is warm-firm to 140 degrees of C.The HiFi system is assembled-existing from two parts front part and back, screws together, glues, compressed, with imitation leather + carpet covered and of course with the gilt connection terminal provided!!!That is you must only insert the system, with cable, Subwoofer and output stage supply - READY!!! According to the new EU regulation I must point out at this point to the fact that this article from is sold privately and is cancelled that''s why any guarantee claim. Also a right to exchange goods cannot be guaranteed! Please, do not offer if you do not agree with these conditions!